Watched Iron Giant and did some sketchs from Deathly Hallows. Woot. fun evening...



First.. Tonks, when they come to pick up Harry, and she makes an announcement... I would look up text, but I'm feeling lazy...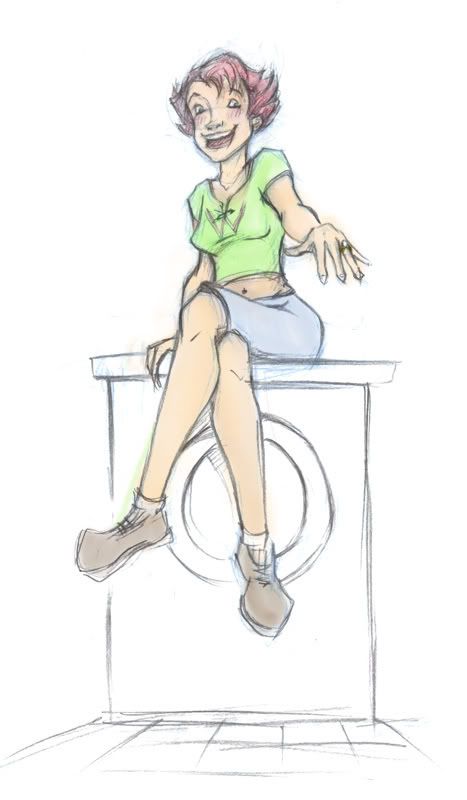 And a couple chapters later, In Grimmauld Place after Harry's had a few words with Lupin and Ron and Hermione are "communicating silently" behind his back. Or maybe it's actually from an earlier book, because they don't look quite as old as I would like them to...