Deathly Hallows illustration... From ch. 16



And then I remembered why I don't like backgrounds... grass=pain. (Though yes... I realize it's like the wimpiest background ever...)

Anyways. This is from Ch.16, right after Ron left.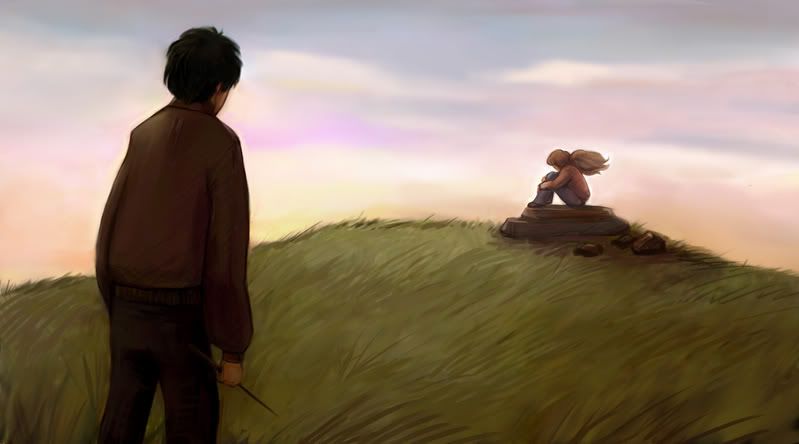 "The instant they arrived, Hermione dropped Harry's hand and walked away from him, finally sitting down on a large rock, her face on her knees, shaking with what he knew were sobs. He watched her, supposing that he ought to go and comfort her, but something kept him rooted to the spot." Pg 312, American Edition

I'm not really sure why I wanted to paint that scene... I think i wanted to play with lighting. But. that didn't happen so much...